FILAMENT WINDING
PRODUCTION FOCUSED SOLUTIONS
"After the upgrade we noticed that we were getting better throughput... and with the increased performance of 15-20% we estimate the upgrade paid for itself in less than 12 months. Prodigm's pattern designer is a lot simpler to use than the solution we had, and I can now also sign in remotely, to update programs for night shift or when I am out of town." - Charles D, Appalachian Plastics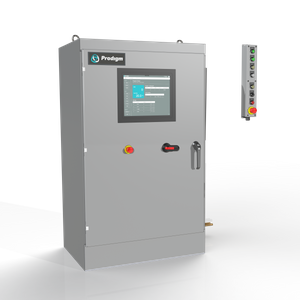 cUSTOMIZED cONTROL sYSTEM fOR filament winding
This drop in control platform can be retrofitted to existing machines or installed to new built machines.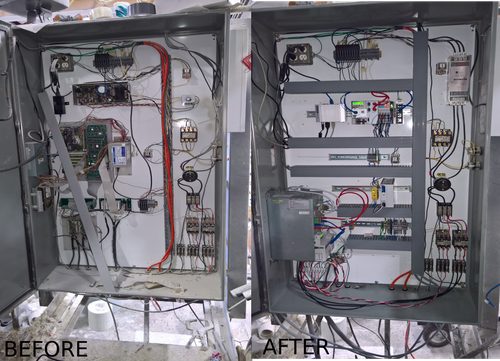 Retrofit existing Control Systems
When necessary, a re-work to existing machines to get them running can be an option. In this case control and drive components are retrofitted into an existing panel.
Contact us to get an audit of your equipment to avoid downtime.

Software
Pattern Design Software:
On Machine software:
simplifies machine operation for production workers
part counting to fulfill work orders
can be integrated into manufacturing workflow/database
Installation / Retrofit
Installation of control system in new panel or existing panel. Our systems can be paired with a new machine or retrofitted to an existing machine.
Request a Free Consultation